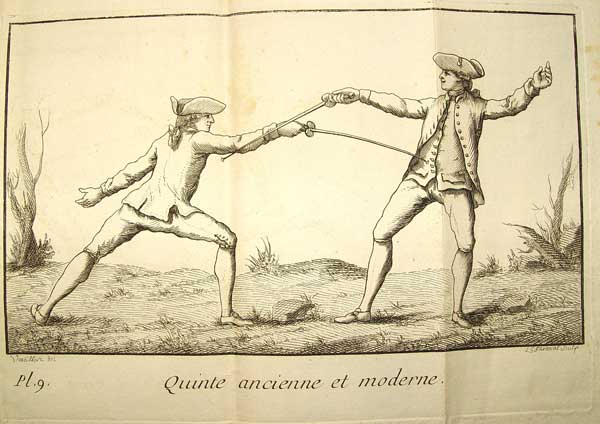 A Weeklong Intensive Immersion in the Art and Science
Train in New York City where gentlemen wore the small-sword as an everyday article of dress and dueling took place during the 18th century. Between 1754 & 1787 alone, NYC was a veritable hub for American fencers, with at least fourteen fencing schools, eleven of which operated in a concentrated area of lower Manhattan.
Under the guidance of expert Instructors, participants will receive instruction suited to their level of experience and ability. This workshop will be divided into two levels.
Level I:
Designed for students with no previous training in small-sword, this will serve as an introduction to the art & science. Instruction will include:
Proper posture and alignment of the body
Proper grip and manipulation of the weapon
Fluidity of movement, body mechanics and the importance of maintaining the guard position
Comprehending blade contact, leverage and opposition
Progressing from simple to complex actions
Level II:
Designed for students of small-sword. Instruction will cover technical refinements and advanced application of the art & science such as:
Manipulation of the weapon with the fingers (doighté)
Developing blade sensitivity (sentiment du fer)
Knowing your measure (distance) and entering it safely
Developing proper posture and alignment which facilitates offense as well as defense
Exercises designed to develop technical skills (tirer au mur)
In depth analysis of the technical aspects of each technique
Discerning the appropriate use of time
One-on-one plastron lessons with the Masters for individual correction
Both levels will culminate in fencers bringing their technical knowledge to the assault.
For inquiries regarding which Level to register for please feel free to e-mail: Maestro Acosta-Martinez
Instructors
Location
TBA
Schedule
Equipment and Weapons Required for the Course
Students must bring their own equipment and come prepared with jackets, 3-weapon fencing masks, groin protectors for men, breast protection for women, and gloves for both hands. You will need a small-sword, practice small-sword or at least a foil. Inexpensive handcrafted Practice small-swords are available at http://www.martinez-destreza.com/shop/weapons.php
For any question on equipment contact: Maestro Acosta-Martinez
Cost and Deadlines
Early Registration Level I - $475
Open Registration Level I - $600
Late Registration Level I - $750
Early Registration Level II - $525
Open Registration Level II - $700
Late Registration Level II - $900
Early registration deadline (by April 10th)
Early Registration Level I - $475
Early Registration Level II - $525
After June 25th no refunds will be made under any circumstances.
Class size is limited, so be sure to register early! Once registered you will receive a confirmation email.
All inquiries should be directed to Maestro Jeannette Acosta-Martinez: contact@martinez-destreza.com.
Participants must be 18 years old and over.
Housing
For your convenience below are some useful websites. We also recommend checking with friends and 'friends of friends' in the area to arrange for housing.
Another option is to team up with other participants to share the cost of a hotel room.
Cheapest: Using Hostel will give you a great list of available hostels in and around the city. Please be careful with the area you stay in and feel free to contact us before booking to verify that it is a safe area. Booking thru Hostels.com may give you a cheaper price! Many include breakfast and have links to Airport shuttle services.
AirBnB has worked out well for people staying a week. Here is how it works: sign up, build a short profile and contact the host of the place you want to stay with the dates of your travel. Payment is made to AirBnB (they charge a 6 to 12 percent booking fee) so you don't need to hand over cash or credit card numbers to your hosts. More details are in this New York Times article.
There are also many great hotels in the city. If you can spend a little more, here are great places to start looking:
Top Cheap Hotels
Hotels.com
Travel
Check fares to all NYC airports as airfares may vary considerably.
If you are staying in NYC, flying into LGA (LaGuardia) or JFK (John F. Kennedy) may be more convenient.
However, also check EWR (Newark, NJ) as there is bus and train service directly into the city and accommodations may be cheaper in New Jersey.
We recommend checking several different services like www.travelocity.com and
www.kayak.com.